Let Our Experts Handle Your Roof!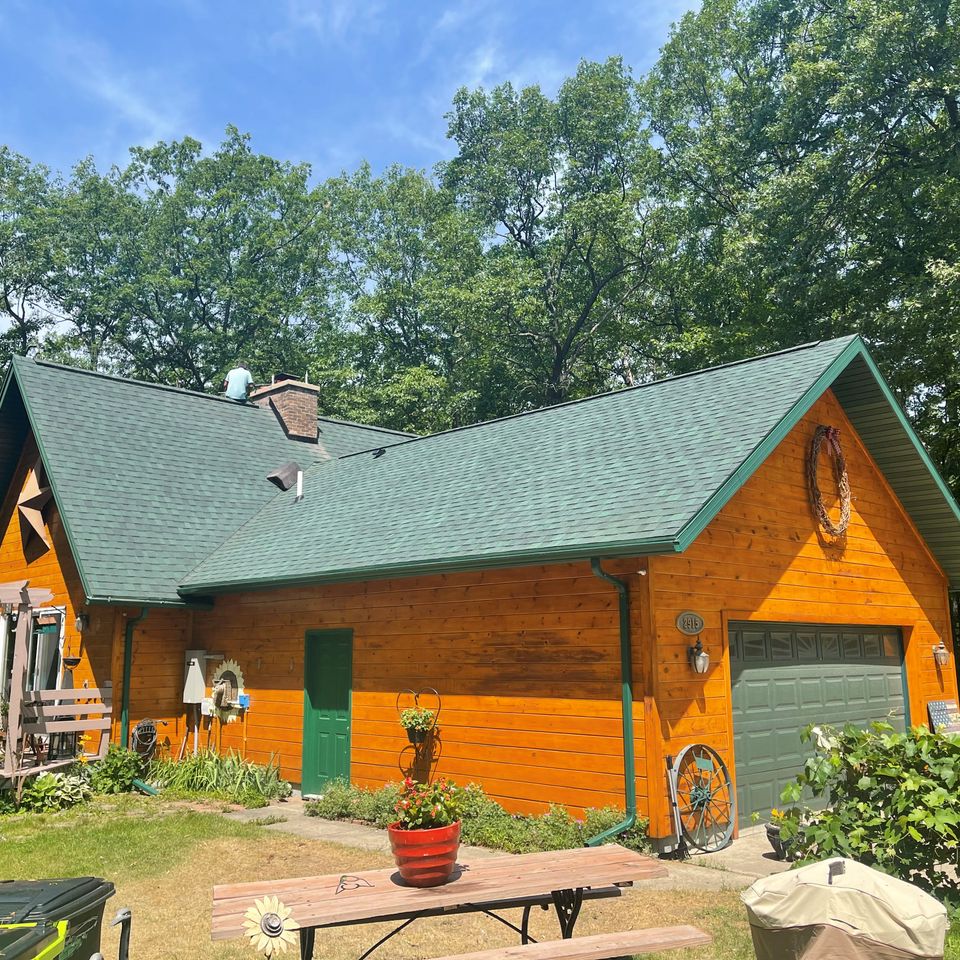 Commercial Roof Types
Call our experts today to have our team discuss your roof type. We will help you determine the best options to ensure your investment stays protected. Below is a quick guide to some of the commercial roofing systems we handle.

TPO
TPO (Thermoplastic Polyolefin)

Roof sheets are reinforced and contain UV stabilizers, fillers, pigments, and flame retarders.

 

TPO membranes are highly reflective with heat-welded seams and may also use tapes to adhere to accessories.
Single Ply
Single-ply roofing materials are generally referred to as elastomeric (EPDM) or thermoplastic systems.

 

Thermoplastic (TPO and PVC) materials are typically reinforced plastic polymers readily formed or changed in shape upon the application of heat. Seams are welded together using hot air equipment.

Thermoset (EPDM) materials are made up of synthetic rubber compounds which may or may not be reinforced and do not change shape once heat has been applied. Tapes or Adhesives are used to seam thermoset materials.
EPDM
EPDM (Ethylene Propylene Diene Monomer)

EPDM is a synthetic rubber derived from oil and natural gas (ethylene propylene and is a popular choice for the cost and its ability to withstand UV and ultraviolet rays.
PVC
PVC (Polyvinyl Chloride)

PVC is thermoplastic in nature and resists weathering.

 

PVC is popular for its dependability, heat-welded seams, high reflectivity, superior physical attributes, and resistance to water, chemicals, grease, fire, and punctures.
Modified Bitumen
Modified Bitumen Roofing Systems are created when a polymer is added to asphalt to extend temperature limits and increase the pliability of asphalt.

Modified Bitumen Systems can be installed with the common torch method, asphalts, or cold adhesives.
Built-Up
Built-up roofing is one of the oldest and most durable systems available.

Comprised of multiple layers that provide extra protection and perform well in extreme weather conditions.
Coating
A roof coating is a monolithic, fully adhered, fluid-applied roofing membrane.

The coating has elastic properties that allow it to stretch and return to its original shape without damage.
Liquid Applied Roofing
A continuous roof membrane is constructed in place with a liquid resin and reinforcing material.

The liquid resin is available as a one or two-component product and is typically applied in two coats.
Metal Roof Systems
Longevity, durability, and heat resistance are key benefits of a metal roofing system

 

Typically consisting of concealed or exposed fastener systems that require concealed metal clips that attach to the structure, metal roof systems can be used for steep or low-slope roofs.
Steep Slope
Steep-slope roofing is typically considered to be any roof system that has a slope equal to or greater than 3:12

The most common steep slope roofing types are asphalt shingles, concrete, and clay tiles—wood shakes can also for steep-sloped commercial roof systems.
With commercial roofing systems, addressing the slope of the roof is important. Roofs are classified as Low Slope Roofs (or Flat Roofs) and Steep Slope Roofs.

Low Slope Roofs:
These roofing systems are common among warehouses, big box stores, and shopping centers. This roofing system offers several options for flat roofs, including EPDM, PVC, and TPO.


Steep Slope Roofs:
These roofing systems are more commonly seen on single and multi-family homes than they are on commercial properties. This roofing system's popular roof materials include metal, shingles, slate, or tile.


Ask Us Today About Our Repair and Maintenance Programs Today!